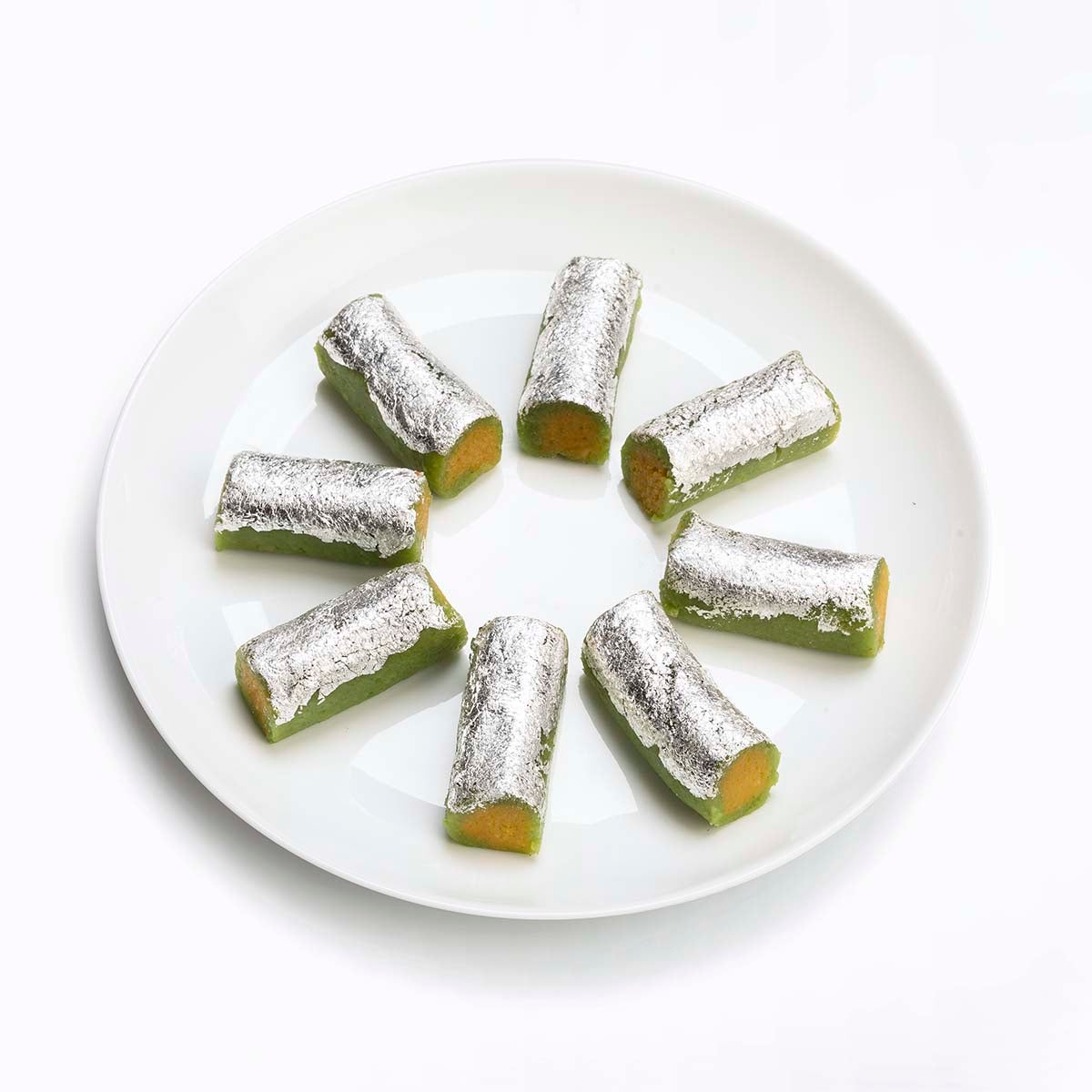 Pista Roll
Rs. 560.00
Regular price
Rs. 600.00
off
Description
Creamy, rich and royal, our Pista Roll covered in a silver leaf makes for a delicacy that will make you feel like a king in every bite you take.
Ingredients
Pistachio, Cashew & Silver Leafs
Product was presentable and good in Taste
What a delicacy!!! Really an awesome experience with Jhama Sweets
Pista Roll
Rs. 560.00
Regular price
Rs. 600.00
Shipping
Delivery Time
Orders placed before 5pm in Mumbai, Navi Mumbai & Thane will be delivered the same day. (Except Festival Days) Delivery For All Metro Cities - Within 2 to 4 Days. Delivery For All Non-Metro Cities - Within 5 to 7 Days.
Have Questions?
Call us now: +918260224466 / +918260335577
Whatsapp: +917304040007
Mail us: customercare@jhamasweets.com
FAQ
Do I need a Jhama account if I want to order?
For those in a rush with no time to register, we have an option of a guest-checkout. A little secret to share with you- having an account with us will make you a part of our community and give you so many benefits.
Okay, I'm intrigued! How do I sign up?
You can create an account at checkout.
I can't log into my account. HELP!?
Send us a screenshot of the error message and your account ID at customercare@jhamasweets.com. We'll take care of it!
Oops, I seem to have forgotten my password. What now?
The 'Forgot Password?' tab under the login box will tell you all that you need to do
Our checkpoints
Packed using M.A.P Technology